Termite Treatment and Prevention
We offer the Sentricon® System - Termite Colony Elimination System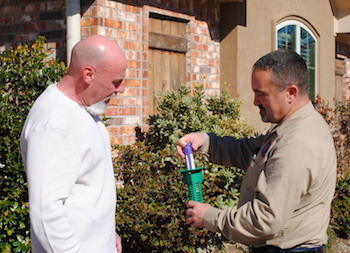 The Sentricon System is the No. 1 brand in termite protection. It was the first baiting system to eliminate termites at the source and continues to lead the way with advanced technologies and optimized service practices. Developed through extensive research on termite behavior, Sentricon targets the whole termite colony. Installed and maintained by a Certified Sentricon Specialist™, Sentricon stations are placed in a protective ring around the perimeter of the home. Termites eat the bait in the stations and share it with the rest of the colony, eliminating the entire colony, including the termite queen. No queen. No colony. No problem.
Trademarks of The Dow Chemical Company (Dow) or an affiliated company of Dow. Always read and follow label directions.
Complete Termite Control
We recommend the Sentricon System for termites in most situations. But we know some customers prefer traditional treatment methods. We have you covered. We offer pre-treatments and conventional soil treatment methods as well. We round out our termite services with Wood Destroying Insect Inspections.
Pretreatments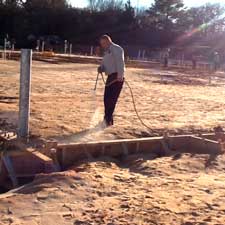 Protect your home before termites get in. If you're building a new home take precautions and protect your investment early, it will save you money and headaches.
Conventional Treatments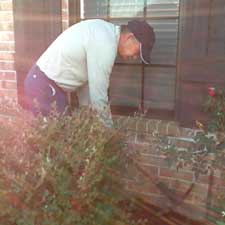 With our standard treatments we will inspect your home and discuss with you the best treatment solution. We can treat both slab and pier and beam foundations.
Termites or Flying Ants?
Can you tell the difference between flying ants and swarming termites?
Knowing the difference could save you thousands of dollars.
When termites swarm, they are looking for a new home. Don't ignore the signs.
Here's an easy way to tell the difference between flying ants and termites. If you are not sure, please call us.
We'll help you make sure your home is not a risk.