Mosquito Control Services
Monthly Treatments
Our outside Mosquito treatment will eliminate mosquitos in and around your lawn and flower beds with products that will give you a Mosquito free lawn for an entire month. If they come back so will we! One month guaranteed.
We'll also educate you on the breeding habits of Mosquitos as well as inspecting your home and lawn for such harborage areas. These could be gutters that are not draining, flower pots holding water, or even bird baths. It only takes a bottle cap of water to breed Mosquitoes.
Included with Pest Control Packages
Mosquito Control is included with our Deluxe and Ultimate Pest Control Packages. See all packages...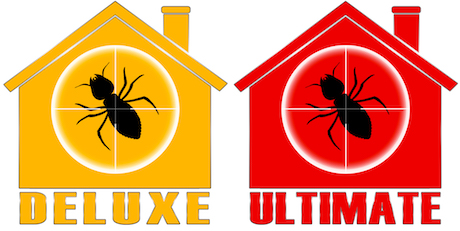 We moved to a new home and found ants in the house about 3 p.m., my son is highly allergic. Made a call and they made a special trip to my house at 7 p.m. They go above and beyond!

They are reliable in performing scheduled service and quick to respond to emergency calls, but most importantly they know how to eradicate any pest they encounter.
Enjoy your yard without mosquitoes!
About Mosquitoes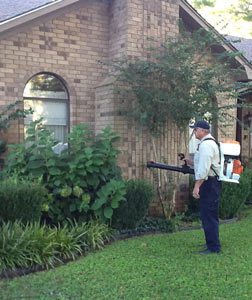 Did you know mosquitoes are the deadliest animal? Mosquitoes cause more deaths than any other animal. They can carry a number of diseases, such as west nile, malaria, yellow fever and encephalitis. They are also carriers of heartworm, which is often lethal to dogs and expensive to treat.
To help control and eliminate mosquitoes the most important step to take is eliminating any standing water or slowly moving water. This will remove a mosquitoes breeding ground. If you have water features in your yard they can be treated or filled with minnows.
While its not possible to control all the water around your property you can treat your yard monthly with sprays to help control the adult mosquitoes.